Palawan is a long island in the Philippines, north of Borneo, in the heart of the coral triangle. Rich in incredible biodiversity, both on land and under water, Palawan is a true paradise for the marine kayaker. The bay of Bacuit offers a tropical atmosphere, many islands to discover, paradisiacal beaches, lagoons, caves, fishing villages, incredible underwater depths ...
Upcoming Trips

not already schedule for 2018
contact us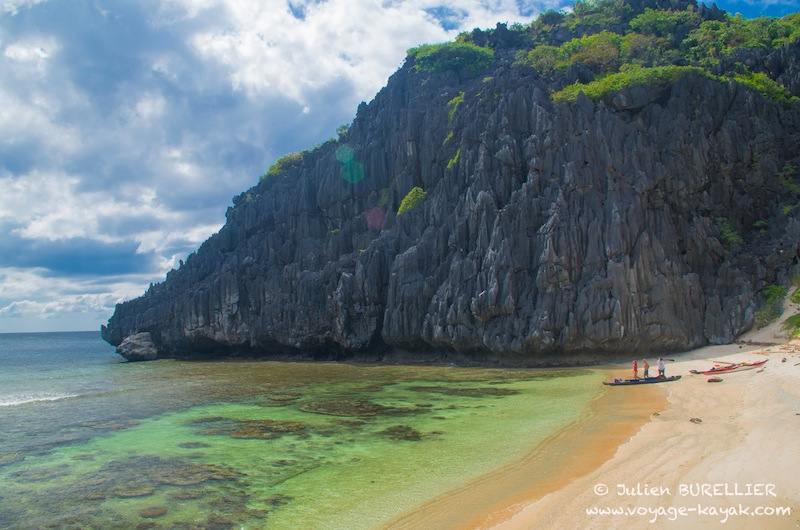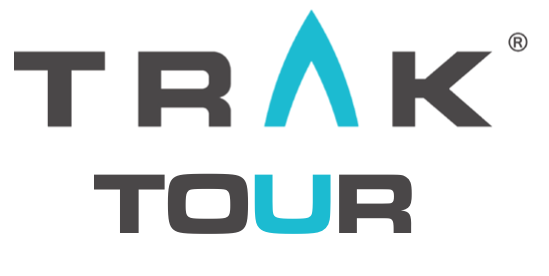 Difficulty: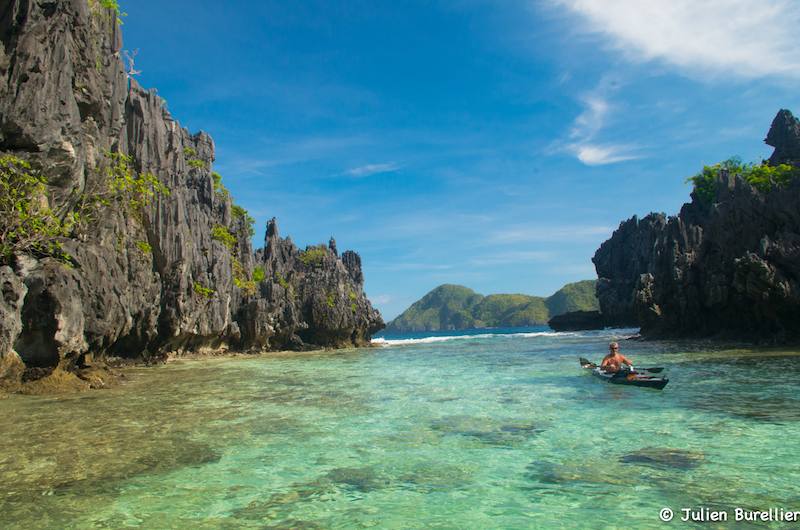 Program of the trip:


-Day 1: Meeting of the group at Roissy Charles de Gaulle. Departure by plane at the end of the day.
-Day 2: Arrival in Manila at 10 pm local time. Overnight at hotel
 -Day 3: Early in the morning. Flight (1h30) to Puerto Princesa, the capital of Palawan. Then transfer to El Nido
-Day 4: Rest day in El Nido. Preparation of equipment

 -Day 5 to Day 10: 6 days of sea kayaking in the Bacuit archipelago, 5 nights in bivouac. return to El Nido evening D10 for one night at the hotel.
-Day 11: Morning hike to a surrounding peak for a panoramic view of the bay of Bacuit. Transfer to Bangka in the bay of Port Barton. Overnight at the hotel
-Day 12, 13 and 14: 3 days of sea kayaking in the bay of Port Barton. 2 nights in small hotels, 1 night in bivouac
-Day 15: Rest in the small village of Port Barton. Overnight at the hotel
-Day 16: Return to Puerto Princesa
-Day 17: Return flight to Manila, then return flight to France
-Day 18: Arrival in France 


There are no correct single-seater kayaks on the spot at the moment. To allow you to fully enjoy your kayak trip, we therefore use our own fleet for this holiday.
    The single-seaters are Seeker from Trak kayak and the double seaters from Nautiraid.
    The paddles are from Werner Paddles with carbon shaft (bend or straight)
    So we leave by plane with the kayaks from France, which limits the weight of your personal belongings to about ten kilos. But do not worry, in Palawan, it's hot and so it's easy to travel light.

So you will need to meet the guide directly in Paris CDG Airport. He will give you the kayaks bags and you will take the flight with everything that you will need in Palawan: kayaks, paddle, camping gears..

For bivouacs, as usual in the tropics, we use hammocks with integrated mosquito net. This allows us to sleep in the cool by taking advantage of the nocturnal breezes while being out of contact with the ground. We install tarp above the hammocks to be sheltered from the rain. But, if you prefer to sleep in a tent, no problem, please specify when booking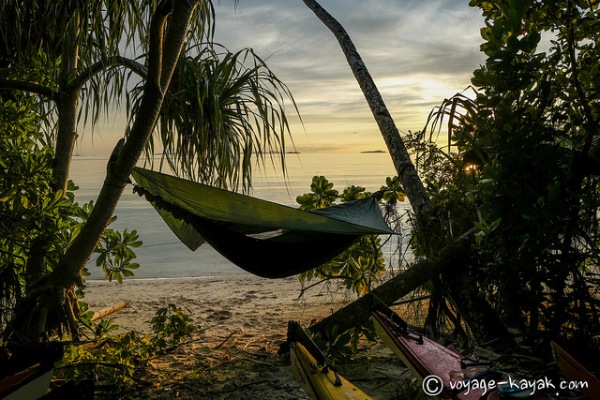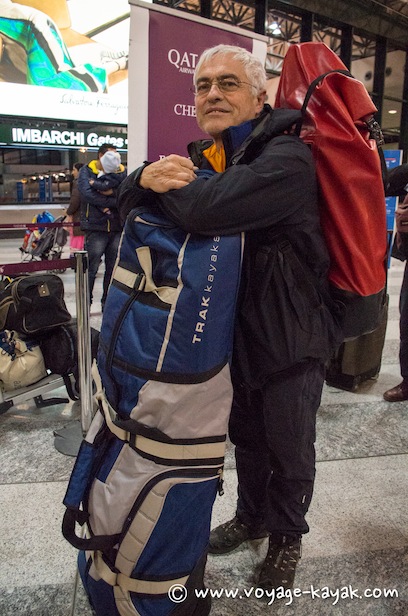 ---
Upcoming Trips

not already schedule for 2018
contact us

During this journey, the magical landscapes follow one another from island to island, snorkeling sessions take place in this immenseaquarium where one meets so much Nemo in its anemone, sometimes a turtle in the middle of multicolored fishes. islands of dream ... Lagoons with incredible colors. Hidden Beach, Small Lagoon, Cathedral Cave, Bat Cave ... No doubt the bay of Bacuit is truly an exceptional site! During these 6 days around El Nido, we will meet only a succession of incredible spots ... Then we will head south in bangka (the local boat) to reach the bay of Port Barton and its small paradisiac islands. 3 days of sea kayaking in different landscapes again.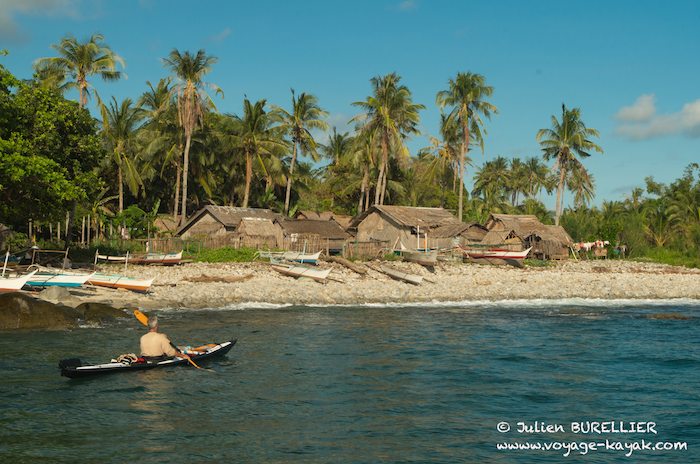 Price per person:

  2700 euros all included

  add around 900 euros for airflight

so 3600 euros all included
Our rates do not include airfare, but we help you find the best flight for your departure point
If you make up your own group (2 people or more), these holidays could  constitute a « private trip" tailor-made with your choice of dates and modifiable timings, please don't hesitate in contacting us for further information..
For more informations and to get the road book, please contact us


info@voyage-kayak.com
---